Your Library Account and Catalog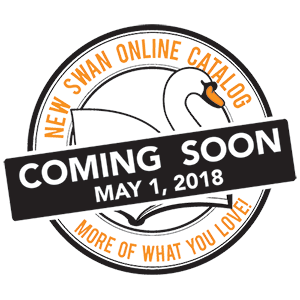 SWAN welcomes 19 new libraries on May 1, 2018. If your library is one of those joining, you will notice some changes in April leading to this date. Contact your local library for details and how to best prepare for joining the SWAN network of 97 libraries.
Current SWAN libraries will continue to operate as usual.
Visit the SWAN Catalog and select your local library.
More of What You Love
More books, more movies, more everything!
Through the expanding network of libraries, you will experience access to a growing community offering more resources to share. This includes more audiobooks, books, CDs and music, DVDs and Bluray TV-series and movies, educational resources, special collections, and expanded language selections.
Contact your library to learn about the following services and how your library will be participating:
Automatic renewals

Eligible items will automatically renew two days before the item is due, if there is no hold placed on the item.
If you have an email address in your account, you will receive an email about items that were renewed, and the ones that were not.
If you do not have an email address in your account, check the due date of item by using the "My Account" in the catalog.

Notification preferences

Choose from text, automated phone notification, email, or print notices.
Select which notifications and notices you prefer for specific notification from your library.
See our video on Notifications, and the online tipsheet.

Preferred pickup location

When placing holds, you can specify any library participating in pickup anywhere. You will be able to choose where to pick up your materials from approximately 90 public libraries.
Timeline for Transition – What to Expect
First, we apologize for any inconvenience you may experience during this transition. The SWAN consortium and your library are working closely together to minimize disruption. We appreciate your patience and cooperation during this time.
Beginning April 18, 2018 (until May 1, 2018)
No new materials will be added to the catalog from April 18-May 1, 2018 by any of the new libraries joining SWAN. Existing SWAN libraries will continue to add new materials.
Your library will still be taking requests for materials during this transition.
April 28 – May 1, 2018
If your library is one of the new libraries joining SWAN:
Avoid returning materials between April 28-May 1.

No material will be due.
Nothing will be checked in.

No holds can be placed during this time.
Your catalog and account information may not be up to date.
Bring your library card if you want to check out materials from April 28-May 1st, to help us quickly check out items to you.
April 30 – May 1, 2018
All SWAN libraries will experience some disruption to accessing the catalog, but will be able to check out materials to you when you visit the library.
May 1, 2018
My Lists will be transferred to the SWAN catalog for library users from the new libraries. If you save My Lists currently in your library account, we ask that you avoid logging into your account until after these lists have been transferred.
Call and Visit your Local Library for Details. Welcome to SWAN!